For today's activity, my senior government classes are analyzing the electoral map, polling data from RealClearPolitics.com, and news articles from a variety of news sources to predict the outcome of the election. I thought it would be fun to post the results of their predictions here. Students divided up into groups to decide which direction each of the battleground states would go, and then reported back to the class. The class then voted to accept or reject their assessment. After each battleground state was decided on the map, all students were given the chance to challenge any state on the map, including the ones that had already been decided, by adding more information to their assessment.
Note: Students also have the opportunity to make their own map and submit their predictions. If they are accurate to each state when those results are certified, they will gain extra credit!
Period 3 Prediction Results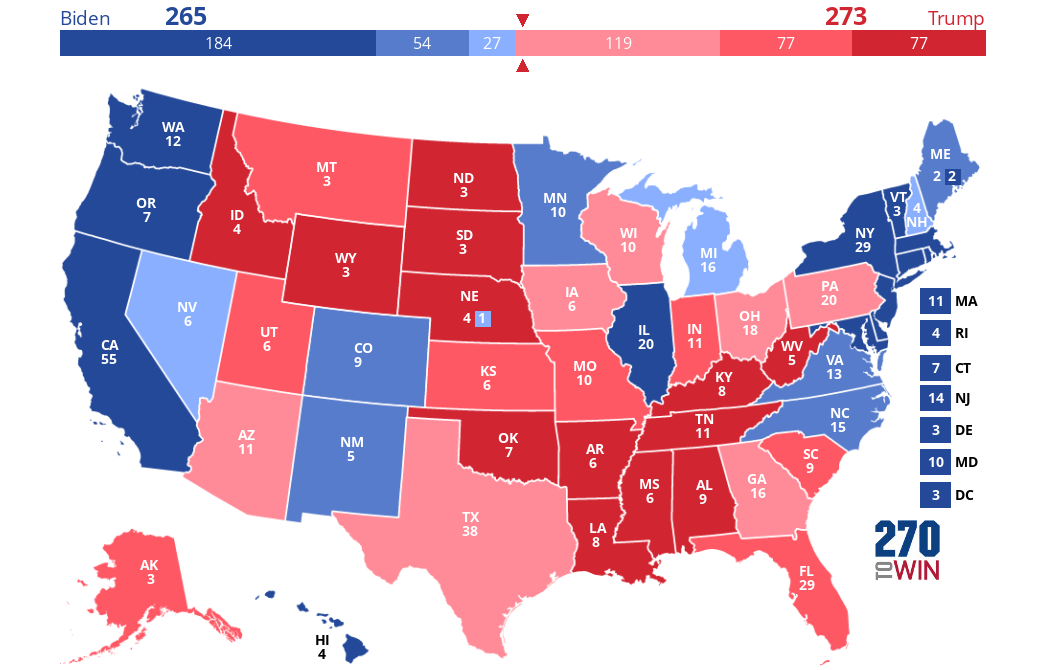 Click the map to create your own at
270toWin.com
Period 7 Prediction Results
This class managed to create a tie, and was unable to break it, so we discussed what happens in the incredibly unlikely chance that occurs.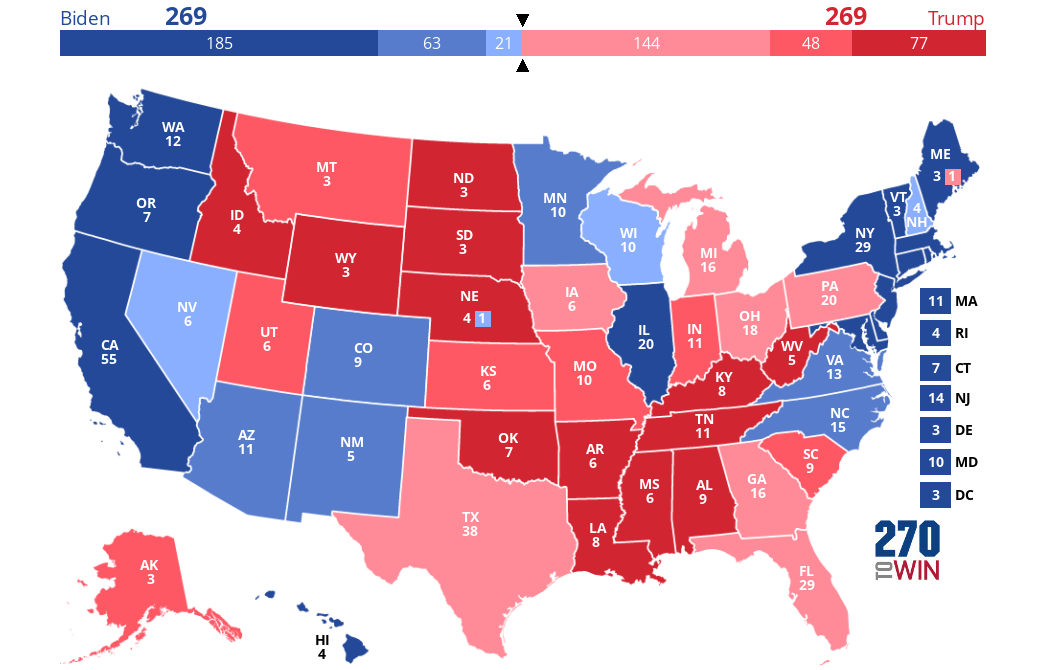 Click the map to create your own at
270toWin.com